Pembelajaran Cyber
Course infomation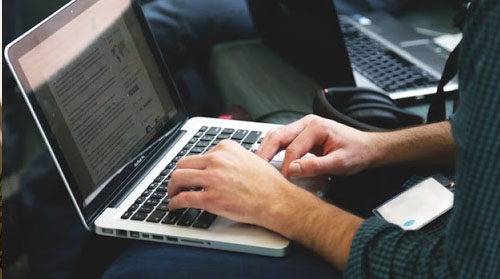 Program Studi:

S3 Teknologi Pendidikan

Kelas:

2022A, 2022B

Start on:

1 September 2022

Finish on:

15 Desember 2022

Sessions:

16 Sessions

Semester:

2022/2023 Gasal

Location:

Gedung CPD Kampus Lidah Wetan
Matakuliah ini mengkajikonsepdanpenerapanprinsip sistempembelajaran cyberuntuk memecahan masalah belajar dengan memanfaatkan teknologi informasi sebagai sumber belajar dan media komunikasi pembelajaran. Kajian melalui analisis kritis berbagai teoriPembelajaran cyberserta teori teori pendukungnya.
Utama
1. Tian Belawati. 2020.Pembelajaran Online.Jakarta: Universitas Terbuka
2. Terry Anderson . 2008.The Theory And Practice Of Online Learning.Alberta: AU Press
3. Jared Stein and Charles R. Graham. 2014.Essentials for Blended Learning_ A Standards-Based Guide. New York : Routledge
4. Douglas McConatha, Christian Penny, Jordan Schugar, and David Bolton. 2014.Mobile Pedagogy And Perspectives On Teaching And Learning. Ohio: IGI Global.
5. Selma Koç, Xiongyi Liu, Patrick Wachira. 2015.Assessment in Online and Blended Learning Environments. Ohio: Information Age Publishing
Pendukung
6. Leonard A. Annetta, Elizabeth Folta, Marta Klesath. 2010.V-Learning - Distance Education in the 21st Century Through 3D Virtual Learning Environments.Netherlands: Libgen.lc.
7. Rena M. Palloff, Keith Pratt. 2009.Assessing the Online Learner. San Francisco: Jossey-Bass
8. Janet Macdonald. 2008.Blended Learning and Online Tutoring, Planning Learner Support and Activity Design. Burlington: Gower Publishing.
9. Charles Juwah. 2006 .Interactions in Online Education, Implications for theory and practice. New York: Routledge - Taylor & Francis e-Library.
10. Januszewski, Alan and Molenda, Michael. 2008.Educational Technology: A Definition With Commentary. AECT. NY: AECT
11. Kemdikbud. 2013. Peraturan Menteri Pendidikan Dan Kebudayaan Nomor 99 Tahun 2013 Tentang Tata Kelola Teknologi Informasi Dan Komunikasi Di Lingkungan Kementerian Pendidikan Dan Kebudayaan.Jakarta: Kemdikbud.
---
Open RPS PDF